A few weeks ago on a crisp fall Saturday morning, A & I drove two and a half hours to an apple orchard upstate. Naturally, I created a small itinerary the night before and packed some snacks to sustain our energy for the festive day head; sharp cheddar + rosemary crackers, red grapes, and a jug of cool water.
We picked up breakfast & coffee at one of our neighborhood bagel shops and were on our way, hoping that A's '98 Honda Civic would keep it together if only for this trip.
We chose the route with no tolls and consequently, the more scenic route with fall foliage and hazy mountains in the distance. Once we were close to the orchard, we discovered a beautiful waterfall that we would venture to on the way back.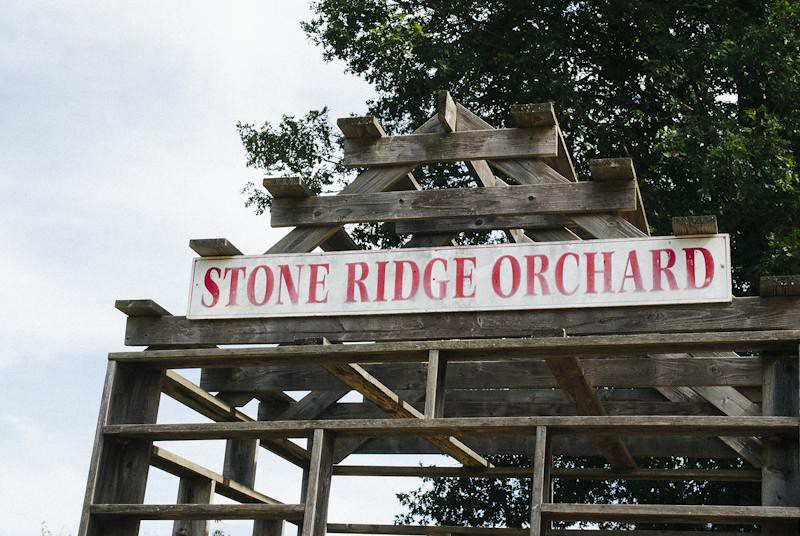 Stone Ridge Orchard stood out to me while I was doing my research on which orchard to visit. Their apples are sustainably grown with minimal use of pesticides, and they grow many different varieties. We'd later come to find out that Stone Ridge is a small town that seems to be rich in art and history, which we couldn't have loved more.
Because the orchard is a bit far from the city, I was really hoping that it would be free of people, and lucky for us we felt like we had the whole orchard to ourselves.
We stocked up on some locally made cider and donuts from the orchard's small market, and set out to pick a whole lot of apples.
We picked wild flowers, relaxed under the giant oak tree, took a ton a photos, tasted apple after apple, and basked in the serenity of the birds chirping and the bees buzzing. It really couldn't have been a more perfect fall day with A.


Sundays are notably known for sleeping in and making pancakes for brunch. And so we did just that. There was no question about incorporating apples in some way, so I decided on an apple compote and make-shift buttermilk pancakes. 
The apples are cooked down with brown sugar and apple cider; the pancakes are incredibly fluffy and use lemon juice + organic milk, a suitable substitute for when you don't have buttermilk. 
Simple and no-fuss, it was the perfect way to top off the weekend.
---- Read more for the recipe ----